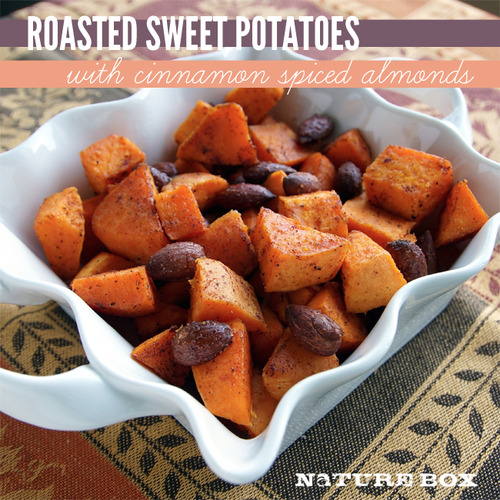 Ingredients:
2 large sweet potatoes, peeled and cubed
3 TBSP olive oil
1 tsp lemon juice
2 TBSP honey (or pure maple syrup)
2 tsp ground cinnamon
Dash of nutmeg
1/8 tsp salt
1/4 tsp ground black pepper
Directions:
Preheat oven to 375 degrees F.
Peel and cube the sweet potatoes, then add them to a mixing bowl. Add the olive oil, lemon juice, honey, salt and pepper and mix together well.
Transfer the potatoes to a baking tray in one single layer. Bake for 15 minutes, then remove from oven and sprinkle cinnamon and nutmeg over the potatoes. Use a spatula to flip the potatoes over, and sprinkle more cinnamon and nutmeg over the potatoes.
Evenly toss the cinnamon spice almonds over the potatoes and place back in the oven. Bake for 10 more minutes. Serve immediately.
Makes about 4 cups.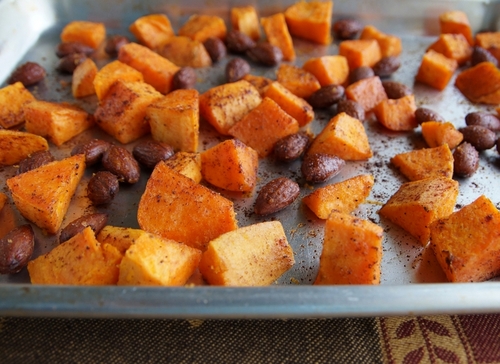 Get more healthy ideas and delicious snacks by joining
. Enter coupon code NATURE for 25% off your first month subscription!
Kristianne is the founder of
, where she shares everyday recipes that focus on cooking/baking from scratch.