Sleepovers not at all about sleep, but all about the snacks. Serving simple, but creative snacks make it fun for everyone (even the parents!). Mix things up by serving a variety of salty and sweet.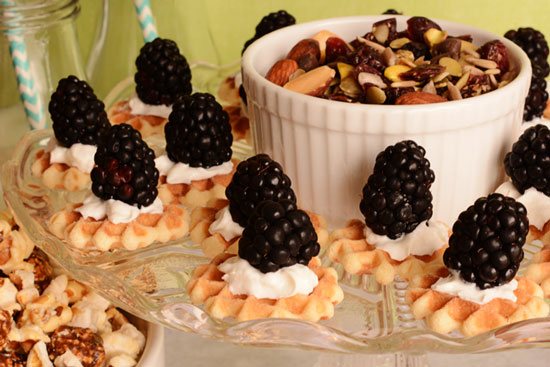 One of my faves? NatureBox Mini Belgian Waffles topped with a small dollop of whipped cream and a blackberry. They're bite-sized perfection. The NatureBox Dark Chocolate Berry Trail Mix in the small bowl is perfect for nighttime noshing, too.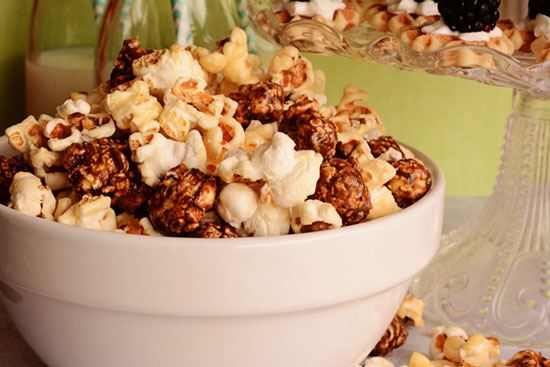 And of course, some delicious popcorn is a must to get through a movie or two. This NatureBox Coffee Kettle Popcorn is such a yummy treat…if the parents don't eat it all first!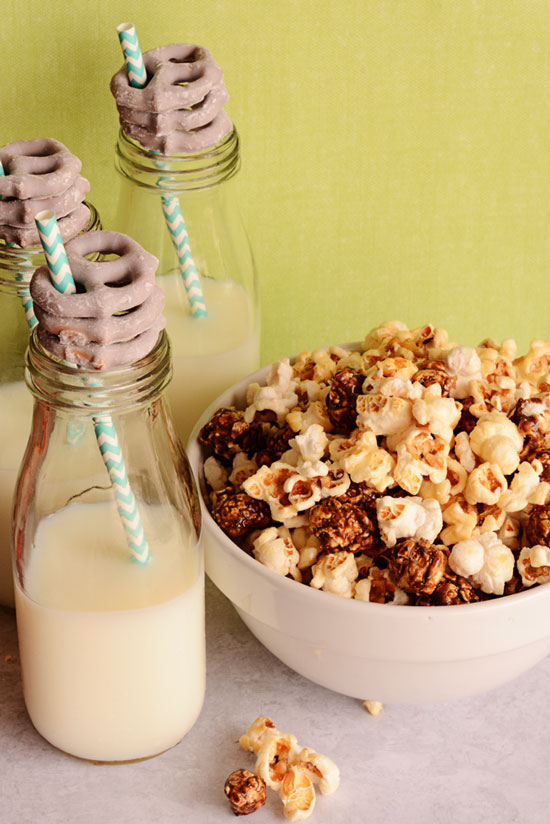 A fun portable drink/snack combo is also a great idea. Ice cold milk topped with some NatureBox Blueberry Greek Yogurt Pretzels is always a hit. The straw makes a great place for the pretzels to stay put.
Happy-staying-up-all-night-long!
Get more healthy ideas and delicious snacks by joining NatureBox. Sign up today to kick off your membership with a free trial!
Kristi Dominguez is a former event planner and part-time graphic designer. She blogs at IShouldBeMoppingTheFloor.com where she tackles projects to turn her cookie-cutter home into something more exciting. A lot more exciting.