With over 100 different snacks to choose from, we've got plenty of options for you. But, have you ever thought about mixing our snacks together? Check out some of our favorite snacks re-mixed and tell us your snack mix ideas in the comments below!
Our ever popular sweet and tart Big Island Pineapple meets the bold spice of our Sriracha Roasted Cashews for the right blend of sweet and spicy. Pro-tip: cut up the pineapple pieces for the perfect bite.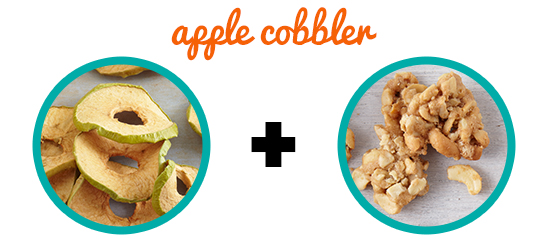 Pair Granny Smith Apples with bites of Cashew Crumble over ice cream for apple cobbler a la mode. Ready to eat and no baking necessary – that's a win-win in our book!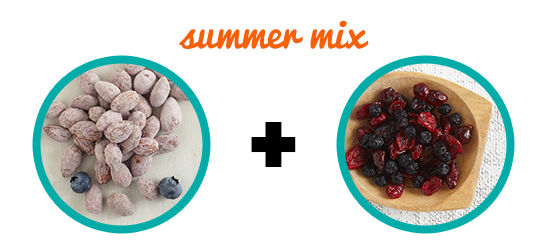 Mix crunchy Sweet Blueberry Almonds with chewy Cherry Berry Bonanza for the ultimate on-the-go energy boost. Pack this sweet treat for your next trail run or enjoy as a poolside snack with your favorite summertime beverage.
What snack mixes will you create? Load up your pantry at naturebox.com.
Haven't joined yet? Sign up today to kick off your membership with a free trial!