The Mediterranean Diet and how to incorporate its wisdom into your life
by NatureBox Nutritionist Kat Brown, MS RD RYT
The Mediterranean style of eating has been hailed by numerous well-run dietary studies and healthcare institutions such as the National Institutes of Health (www.nim.nih.gov), and the Harvard School of Public Health (www.hsph.harvard.edu) to provide benefits such as decreased risk of heart disease, healthier blood pressure levels, more stable blood sugars and lower cholesterol and triglycerides. Let's review the tenets of the Mediterranean diet and how you can integrate them into your family's eating habits.
Eating the Mediterranean way includes:
Choosing proteins from fish, nuts, beans and poultry in place of red meat and full fat dairy products.

Whole grains are emphasized in this style of eating. Experiment to find whole grain cereals, breads and pastas that your family enjoys.

Fresh produce should take up most of your plate, which crowds out less healthy foods in your diet. Choose fresh produce that is in season for the best flavor and cost-effectiveness. Keep fruit on hand or cut veggies in the fridge for a colorful and nutrient dense snack or meal addition.

Use extra virgin olive oil in place of butter – this swaps heart healthy unsaturated fats for saturated fat, which is one of the keys of this diet. 

Cheeses (such as feta or mozzarella) should be used sparingly. Ensure cheese is as unprocessed as possible and used in small quantities as an accent or highlight.

And keep in mind that any healthy diet is complemented with an active lifestyle!
While the Mediterranean diet is high in fat, most of it comes from unsaturated, plant sources such as olive oil, nuts and seeds and limiting saturated and trans fats. Fat is an essential nutrient in our diet that provides "Vitamin S"- satisfaction or satiety, so your meals will stay with you for longer and keep you more evenly fueled throughout your day.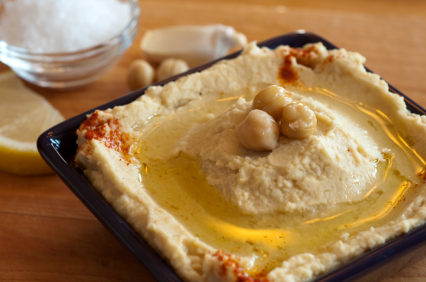 When you choose foods using the wisdom of the Mediterranean diet, you naturally eliminate unhealthy saturated fats, and salt and added sugars from processed foods. These changes can add up to big health benefits, and tasty meals!
Get more healthy ideas and delicious snacks by joining NatureBox. Enter coupon code FEBPROMO for 50% off your first month subscription!
Kat Brown MS RD RYT is a San Francisco Bay Area based Registered Dietitian and Yoga Teacher. As a nutrition counselor, writer, cook, and yogini she seeks to inspire others to nourish themselves and live balanced, fulfilled lives.