by Angie Ramirez for NatureBox
It's Halloween time and today I have some healthy Halloween-inspired snacks for you to make with your children before heading out in costume! These are so fun and easy to make because they require no baking or cooking.
My daughter was so thrilled to make these fun snacks with me and couldn't wait to eat them! I hope you enjoy and have a safe and happy Halloween!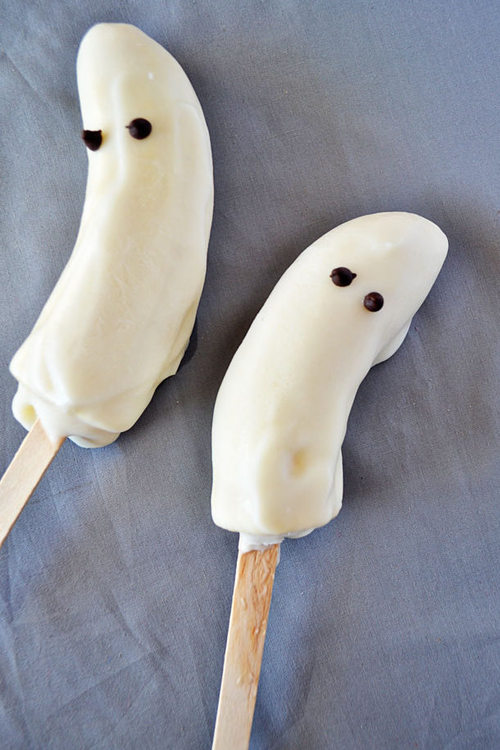 Ghostly Banana Pops:

Large Bananas
Vanilla Yogurt
Mini Chocolate Chips (for eyes)
Popsicle Sticks
Wax Paper
Cut bananas in half and freeze them for 30 minutes. Insert Popsicle sticks and dip them in Vanilla yogurt. Add eyes & freeze until ready to serve. (simply cover imperfections with more yogurt)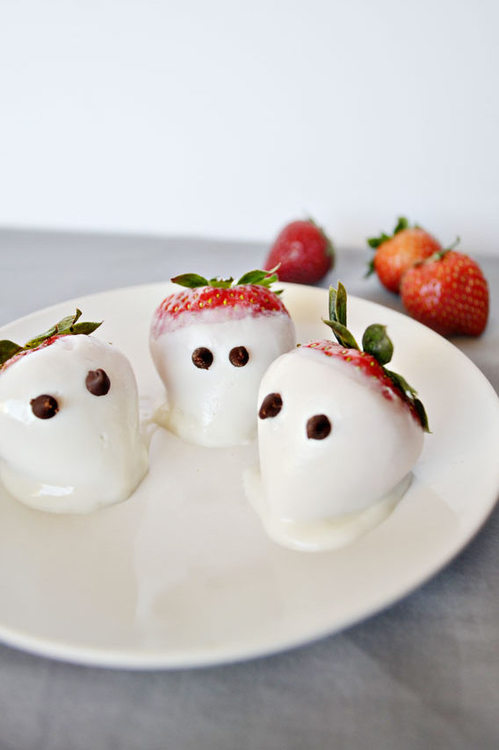 Ghostly Strawberries:
Strawberries
Vanilla Yogurt
Wax Paper
Dip strawberries in vanilla yogurt, add eyes and freeze until ready to serve.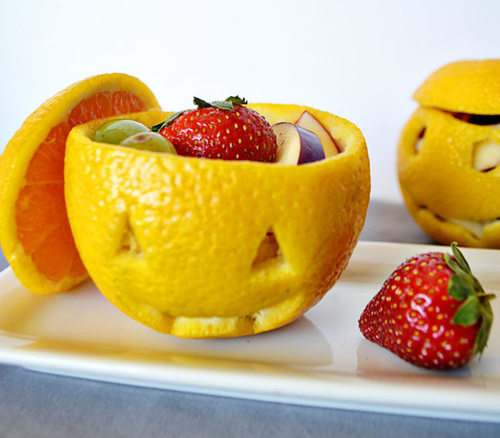 Orange Jack O Lantern Fruit Cups:
Large oranges
Mixed fruit for filling
Stencil to carve the orange
Xacto knife or regular carving knife. 
Cut the top of the orange and remove all the juice and contents from the orange. Cut desire design on the orange.  Add your favorite fruit mix and enjoy!
No-Bake Spider Cookies
Recipe from our No-Bake Energy Pops
Vanilla yogurt
Piping bag or Ziploc bag
Circle cookie cutter
Create these cookies using our No-Bake Energy Pops recipe. Press down mixture on a large piece of wax paper to about 1 inch thickness. Insert cookie cutters into mixture and firmly press down the mixture. Cut a tiny opening on a piping bag or Ziploc and add the yogurt.
Pipe the spiderweb and enjoy!
Get more healthy ideas and delicious snacks by joining NatureBox. Sign up today to get 50% off your first box!
Angie shares yummy food, easy DIY crafts, adventures of motherhood, and everything in between on her blog, Little Inspiration. Check out more of her healthy and fun recipes here.