Spring has definitely sprung in my area. The weather has been wonderful and it's been fantastic to be out in it. I'm sharing a spring-inspired lunch today…perfect for the older kiddos (and grown ups, too!).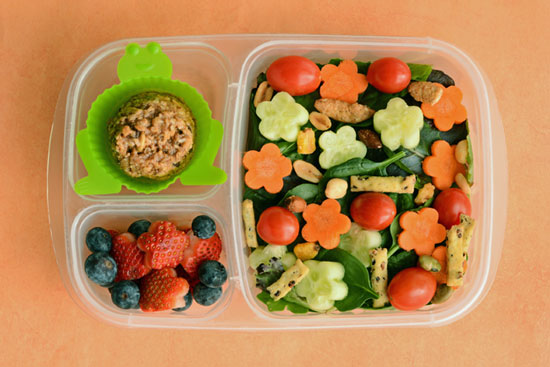 A fun and colorful salad always makes me happy! I use a flower shaped vegetable cutter to create flowers out of the carrots and cucumbers (after they're sliced)…as well as the strawberries, too! I also top the salad with some NatureBox Harvest Nut Mix for a delightful texture and crunch (because I feel like salad needs that hearty crunch!). Along with the fruit, there are some of my favorite Peanut Butter Nom Noms from NatureBox tucked into the frog.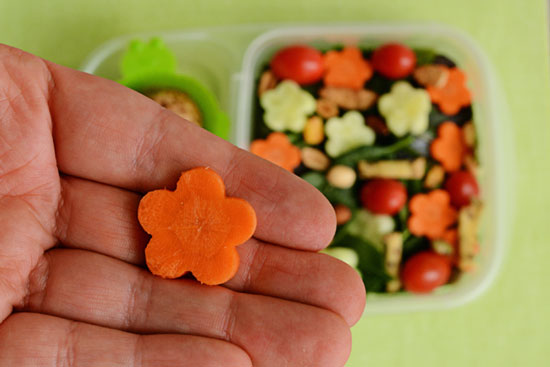 Who wouldn't want flowers in their salad? This is a great way to get my kids eating more salad.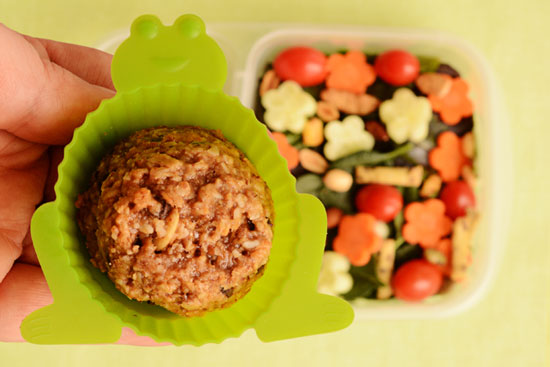 This silicone frog muffin holder is the perfect size for nom noms…and what a fun touch of spring!
Has the warmer weather hit your area, yet?
Looking for more delicious and fun ideas for the kids? Check out our other lunch box ideas!
Get more healthy ideas and delicious snacks. Discover over 100 snacks made with high-quality, simple ingredients at NatureBox!
Kristi Dominguez is a former event planner and part-time graphic designer. She blogs at IShouldBeMoppingTheFloor.com where she tackles projects to turn her cookie-cutter home into something more exciting. A lot more exciting.