This St. Patrick's day lunch is sure to bring its recipient lots of luck…and certainly no pinches with all of this green! And grab the printable lunch notes, too, below.
It's fun to have a little theme running through lunches. This one is definitely one of GREEN! Full of yumminess…and luck!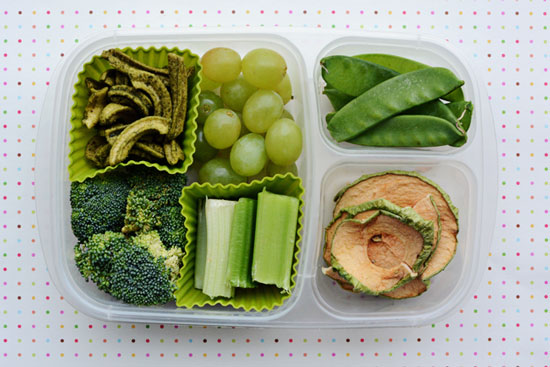 This green lunch is packed with NatureBox Guacamole Bites, cut broccoli pieces, green grapes, and NatureBox Granny Smith Apples. I used green silicone cups to separate the portions even more…and add more GREEN!
Be sure to include a fun little lucky note in your leprechaun's lunchbox, too. Download yours below.
IRISH you all a LUCKY time!
Get more healthy ideas and delicious snacks by joining NatureBox. Sign up today to kick off your membership with a free trial!
Kristi Dominguez is a former event planner and part-time graphic designer. She blogs at IShouldBeMoppingTheFloor.com where she tackles projects to turn her cookie-cutter home into something more exciting. A lot more exciting.