from the NatureBox editors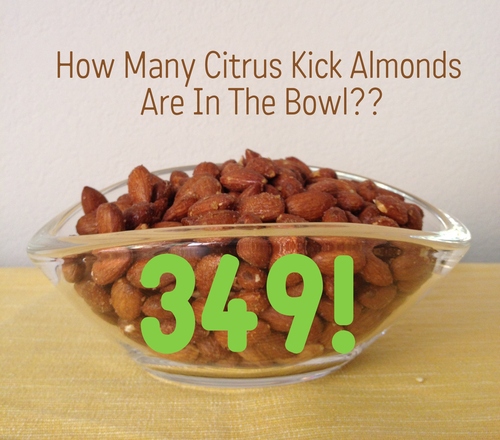 Who would have guessed that there were 349 almonds in this bowl?! Well, five of you got pretty close! Congratulations to the 5 people who guessed the closest to 349 without going over in our recent Let's Play a Guessing Game contest:
Kyndra H (via Facebook) – 314
Carmen P (via Facebook) – 300
Danielle A (via Facebook) – 291
Kathleen L (via the blog) – 280
jkyamzon (via Instagram) – 275
Someone from the NatureBox team will be in touch with you today via the method that you entered and you'll receive the snack of your choice from the June NatureBox!
Didn't win this time? You never know when or where a fun new contest will be announced so be sure to follow us on Twitter, "like" us on Facebook, or peek into snack time at NatureBox on our Instagram feed so you don't miss a thing!
Still have BBQs, picnics or cook-outs this weekend? Don't miss our Tabbouleh-Inspired Quinoa Salad recipe.

Get more healthy ideas and delicious snacks by joining NatureBox. Enter coupon code NATURE for 25% off your first month subscription!