The countdown to Thanksgiving has officially begun and we're giving you all the reasons to plan ahead and make extra food this year. Thanksgiving leftovers are by far the best part of this epic feasting holiday, so we rounded up these quick and easy recipes to get you back in #feastmode – stat. No need to wait your turn for someone to "pass the turkey" here.
Thanksgiving leftovers for breakfast?! Yeah, you read that right. We're taking brunch to a whole new level with this twist on a classic. This savory take on waffles includes rosemary and sage, topped with cranberry sauce, cheese, and warmed up turkey. Forget the syrup and drizzle some gravy on these bad boys. Pro-tip: Garnish with Cranberry Medley for a punch of tart flavor.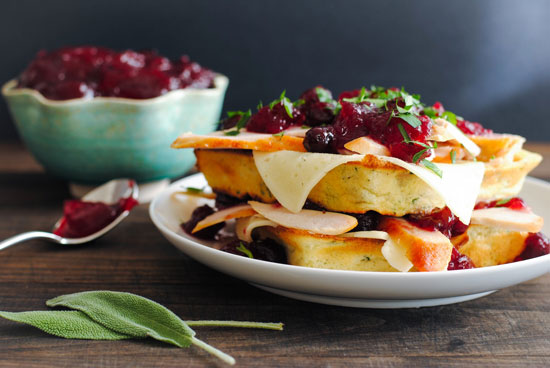 East meets West in this Asian-inspired recipe. Put that leftover turkey, stuffing and cranberry sauce to work with these easy homemade dumplings. With only 3 steps to follow, just simply wrap, roast, and enjoy. Because let's be real, ain't nobody got time for a complicated meal!
Probably the most common way to gobble up those leftovers is a turkey sandwich, but since we always have to put our own spin on everything, we're giving you a turkey salad sandwich. For an added NatureBox touch, we've lightened it up by using one of our favorites – Greek yogurt. You're welcome. Pro-tip: Not a fan of pine nuts? Try Honeycomb Sunflower Kernels instead.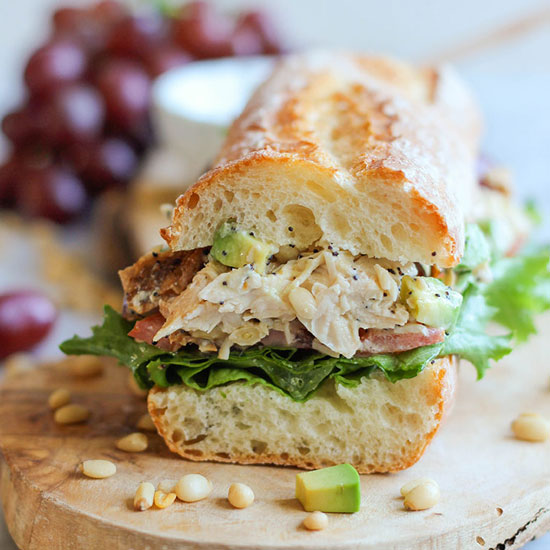 Got turkey for days? Sautee some veggies, throw in some leftover turkey, and make a Turkey Pot Pie. This warm bowl of deliciousness takes only 15 minutes to prep before it's tossed in the oven, so you can start chowing down in less than an hour.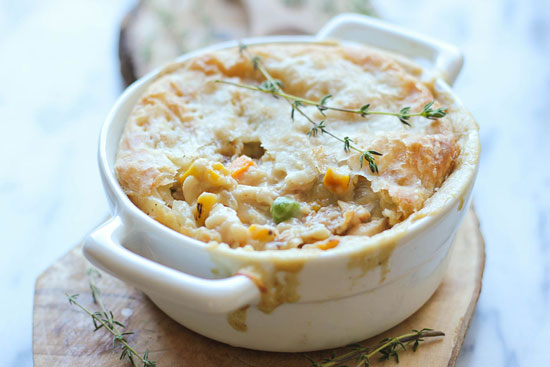 Need a break from all that turkey? Don't stress, we've got you covered. Put all that leftover ham to good use with this Ham Cobb Salad. Even better, we've also got a creamy ranch dressing to go with it using – you guessed it – Greek yogurt. Pro-tip: Add your favorite salad toppers for the finishing touch. Some of our favorites include Roasted Garlic Pumpkin Seeds or Country Ranch Sunflower Kernels.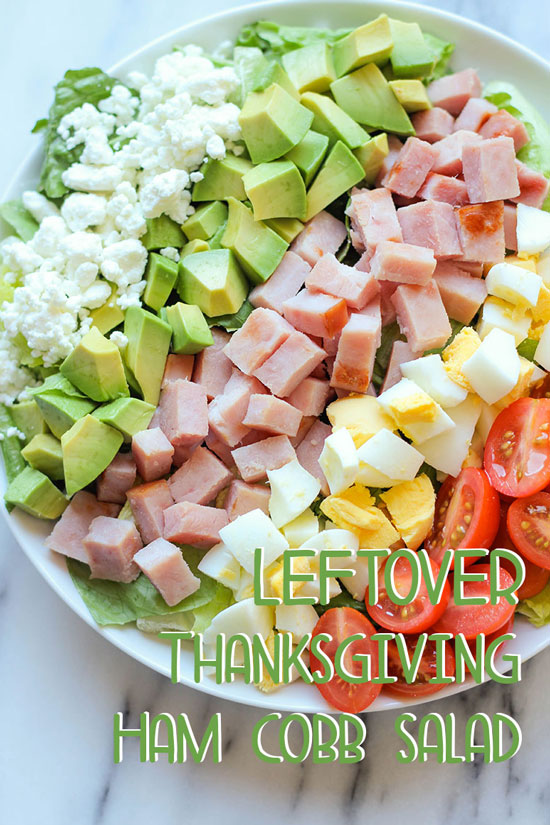 What will you make with your Thanksgiving leftovers? Shout out in the comments!
Sign up for NatureBox today and get snacks delivered straight to your door. With over 100 thoughtfully sourced snacks to choose from, you've got plenty of options for all your holiday needs.