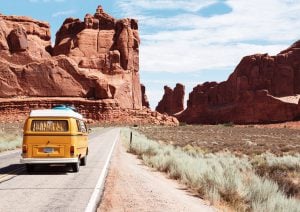 Ah, road trips. The days of packing up and shuttling your entire family off to the beach for the day may be over this season, but that doesn't mean you won't be taking mini-vacations to fend off burnout or traveling home to see family you've been separated from all year.
But before you get home and chow down on the mouthwatering menu your mama cooked up, you have to get there first. The number one thing you need to fuel you on your road trip? SNACKS! But not the greasy, sugary kind… you need adult snacks. Snacks that are functional, healthy, and taste delicious.
When it comes to snacking, you know we don't mess around at NatureBox. If you're headed home for the holidays or are in need of a quick road trip to clear your mind, we have a few suggestions to get you there feeling good while still satisfying your car ride cravings.
Something portable


If you don't want to spill what you're eating all over your lap in the car, a protein or granola bar is the snack for you. (Chocolate Chip Cookie Dough Protein Bar with Maca pictured above.) And added bonus? The better for you ingredients inside keep you full longer than a few miles.
Find yourself fighting off stress thinking about how you're going to respond to the inevitable "So, how are things?!" question when you get home? The adaptogens in our protein bars help keep your cortisol low, making them an easy choice for the drive there.
Something poppable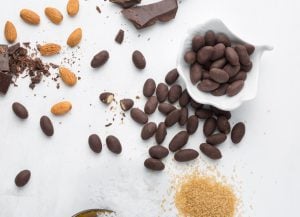 Chips are a staple road trip snack because they're so easy to grab a handful and pop into your mouth while you drive. But what if there was a healthier alternative that was just as snackable? Well, there is. Nuts!
To make it a more adult-friendly snack, we swapped the classic peanuts and cashews for almonds and dipped them in delectable dark chocolate before sprinkling them with a pinch of sea salt. Is your mouth watering yet? 
Something filling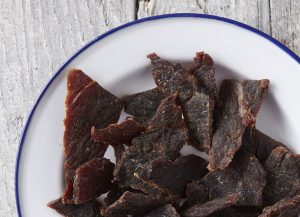 We've all been there: Your stomach rumbles and you comply with its request by devouring the closest snack to you. 10 minutes later, the rumbling starts up again. Time to ditch the quick-fix and go for a snack that will leave you satisfied long after you've taken the last bite.
If you're not vegan or vegetarian, teriyaki beef jerky is calling your name. With an out-of-this-world flavor combo, you won't be reaching for anything else but the bottom of the bag.
Need something filling if you don't eat meat or animal products? Try the salt & pepper pistachios or NatureBox's twist on boring bar peanuts with our spicy alehouse mix.
Something crunchy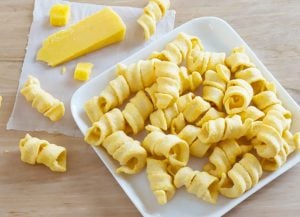 Sometimes, you aren't even hungry, you just want to munch. There's nothing wrong with that when you have foods nearby that nourish your body rather than deplete you. And on a road trip, what you eat is all about what you pack.
NatureBox wants to help you swap your salty chips with better for you cheese bites and lentil loops. They have the same crunch, but you won't feel bad when you "accidentally" inhale the entire bag.
Something healthy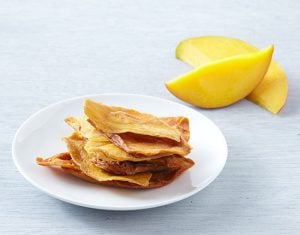 You know that feeling of being a few hours into your half-a-day road trip – your seatbelt is getting tighter by the minute, the button on your pants is poking hard into your belly, and you're reaching for another sugary snack out of sheer boredom. 
"Are we there yet?"
Snacking from boredom isn't the problem, it's thinking you'll feel your best when you're not eating your best. Ditch the uninspired apple for a sweet slice of dried mango instead. Healthy doesn't have to mean boring! 
Looking for more inspiration for your next road trip snack list? You can find it here.