Skip the concession stand lines and spend more time on the rides by packing some of our amusement park favorites like Double Berry Fruit Peels, White Cheddar Caramel Popcorn and Old Fashioned Blister Peanuts!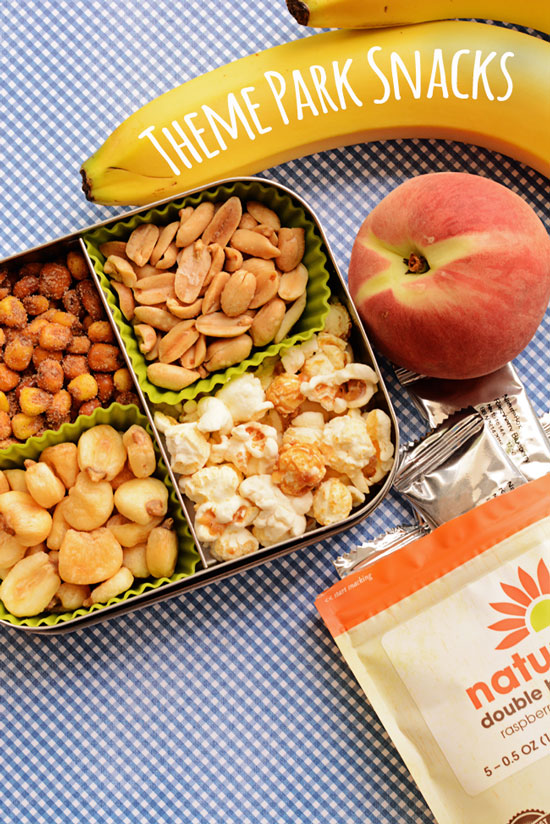 I love a good theme park! One of my favorite things about them is the food. These days, we often bring our own snacks to stay a bit healthier (and avoid long lines and pricey menus) to the amusement park. And even if we can't have a day in the parks, we can at least prepare some of those same snacks to have at home or wherever we want!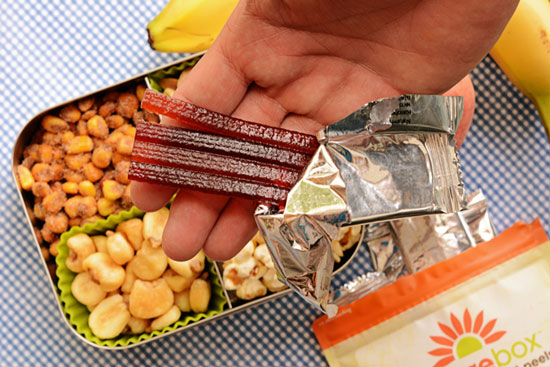 These Double Berry Fruit Peels are so fun and perfect for on-the-go snacking. They have all kinds of fun kid-friendly flavor!
We love to pack these kinds of fun theme-park-licious snacks in a nice stainless box. We can take them to the theme park or just enjoy them in the backyard at home…all of the fun in a box! Included in this box are Cinnamon Swirl Kettle Kernels, Old Fashioned Blister Peanuts, Roasted Peruvian Corn Kernels, and White Cheddar Caramel Popcorn. I tuck in some fruit and we're ready for a day of fun…or just snacking!
Happy FUN season!
Looking for more delicious and fun kid-friendly inspirations? Check out our lunch box ideas!
Get more healthy ideas and delicious snacks by joining NatureBox. Sign up today and get your first box on us!
Kristi Dominguez is a former event planner and part-time graphic designer. She blogs at IShouldBeMoppingTheFloor.com where she tackles projects to turn her cookie-cutter home into something more exciting. A lot more exciting.