What's in a serving? When it comes to portion control, knowing your correct serving size isn't exactly common sense. Fortunately, we've made it easy for you with this visual guide – from dried fruits and nuts, to nut butter and vegetables, we've got you covered!
1. One serving of butter = 1 die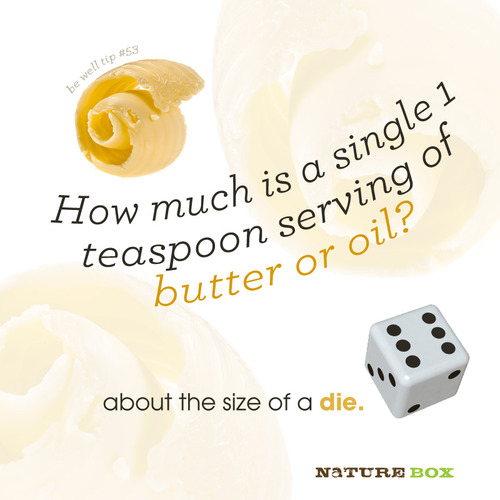 2. One serving of nut butter = 1 ping pong ball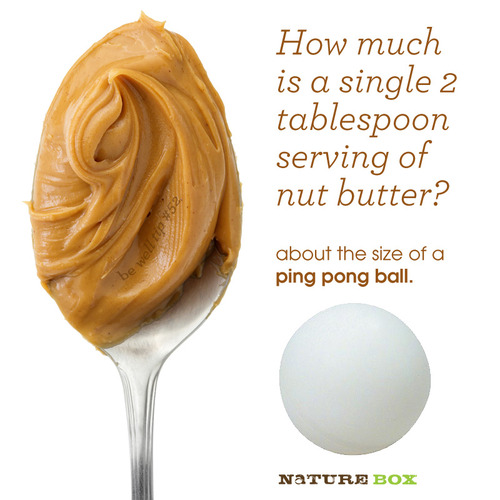 3. One serving of meat = 1 deck of cards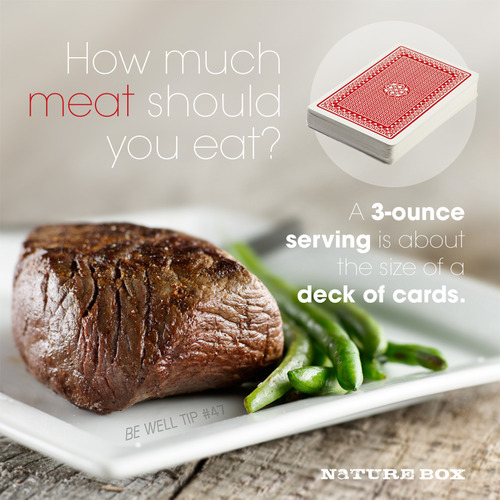 4. One serving of dried fruit or nuts = 1 golf ball
5. One serving of grains = 1 billiard ball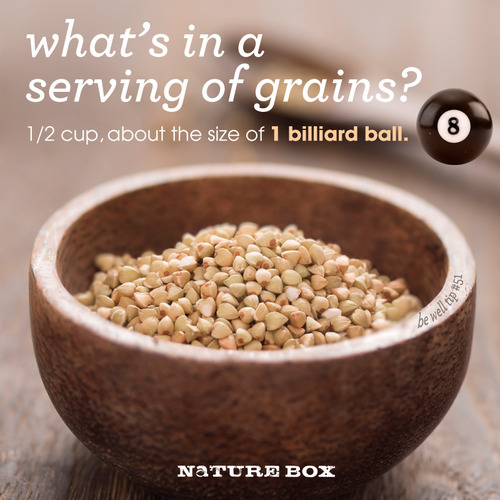 6. One serving of vegetables = 1 fist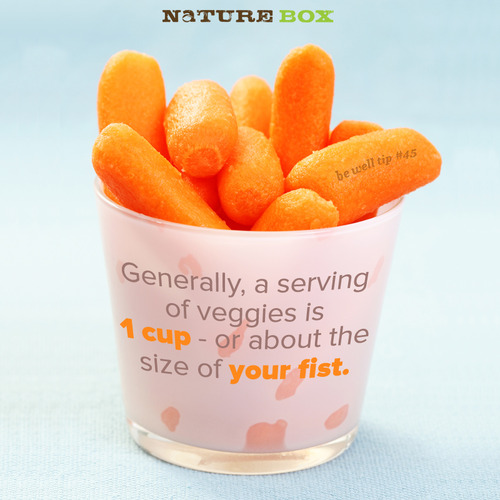 Still hungry? Check out our other healthy living tips!
Get more healthy ideas and delicious snacks by joining NatureBox. Enter coupon code NATURE for 25% off your first month subscription!
McKenzie Hall and Lisa Dixon are registered dietitians and authors of the Nourish RDs Blog, on a mission to inspire others to eat real food, love their bodies, and laugh a lot! Their food philosophy is simple: eatreal food, and share it with those you love.